Това събитие е минало събитие.
ГАБАНА – Live: 25.12.21
дек. 25, 2021@21:00

-

дек. 26, 2021@00:00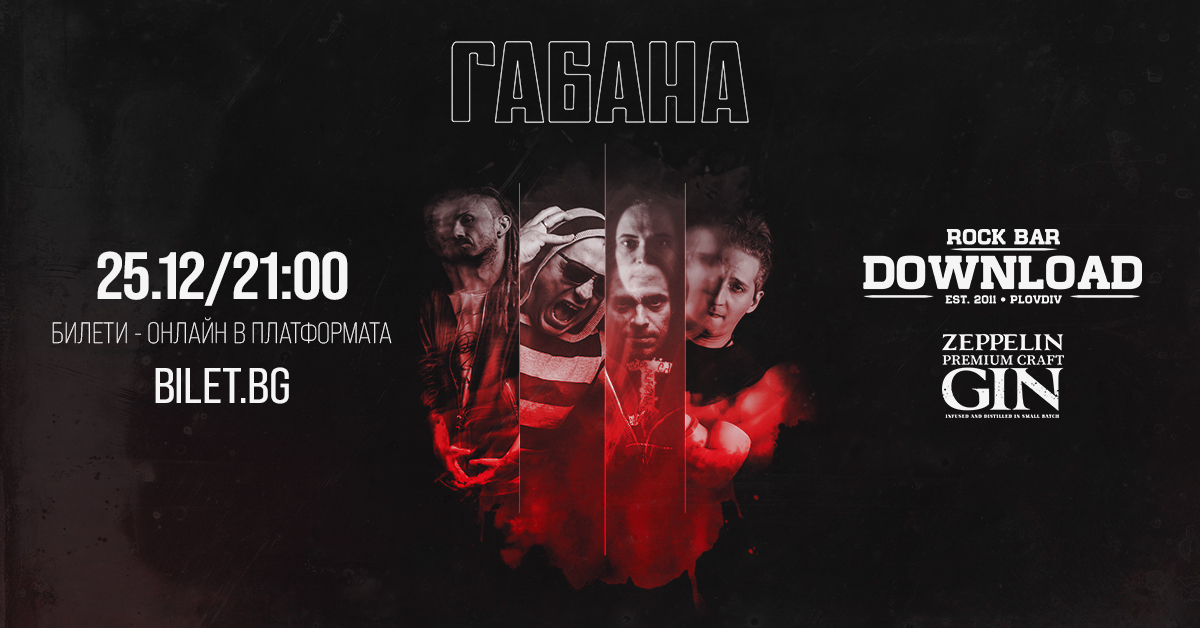 На Коледа стават чудеса – първият концерт на така познатите ГАБАНА.
Българската рок група "Габана" е с над 20-годишна история. Създадена е през 2000 г. в Пловдив. Виктор Стамболов – вокал, китара, Ангел Дюлгеров – китара, Стойко Милев – бас, Никола Джоков – ударни изпълняват своя авторска музика.
Miracles happen at Christmas – the first concert of the so familiar GABANA.
The Bulgarian rock band ""Gabana"" has over 20 years of history. It was established in 2000 in Plovdiv. Viktor Stambolov – vocals, guitar, Angel Dyulgerov – guitar, Stoyko Milev – bass and Nikola Djokov – drums, perform their original music.