Това събитие е минало събитие.
Richard Manta – album promo | 11.11.23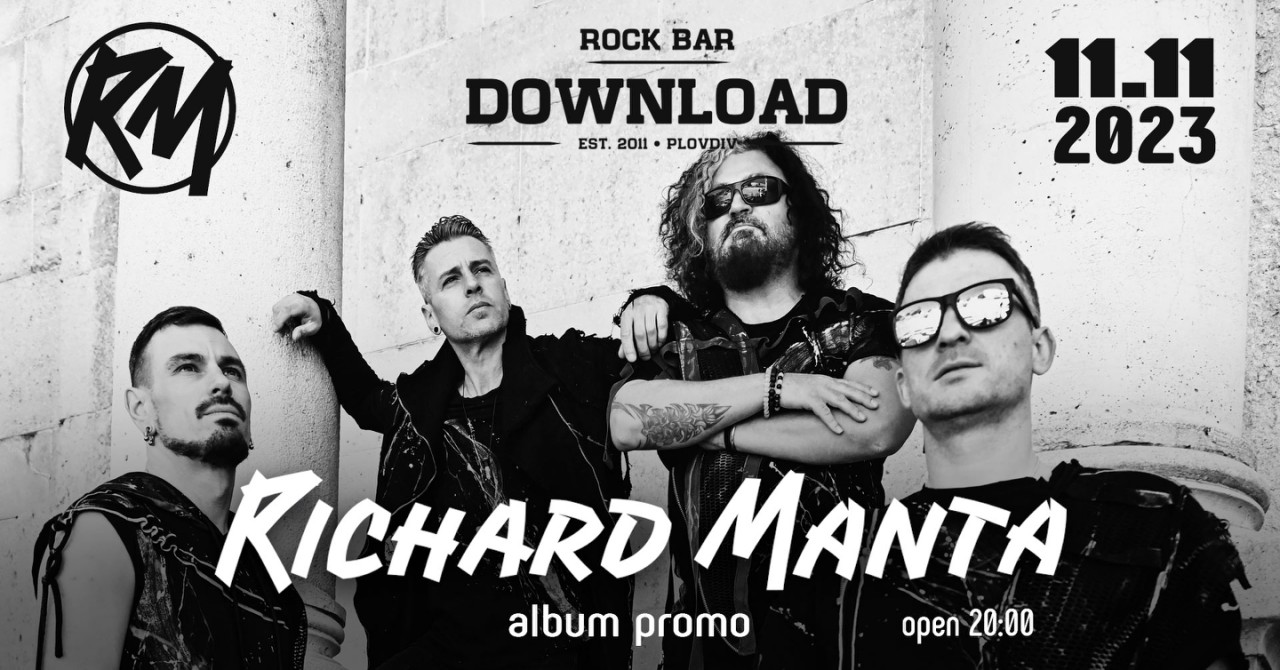 Дойде дългоочакван момент – на 11.11, портален ден,
Richard Manta
ще ни представят албума
"RISE UP"
!
Каним ви в Rock Bar Download, Пловдив, за да се издигнем заедно.
Ричард Мантарлиев – китара и вокал
Кристиан Желев – ударни
Радослав Паунов – бас
Жулиен Кутманов – клавишни
Момчетата от новия музикален проект
Hybrid Waves
ще подгреят публиката със своята авторска музика!
Иво Матеев – вокали, китара
Петър Тодоров – китара
Радослав Паунов – бас китара
Александър Каменов – ударни
Врати: 20:00
Начало: 21:00
Вход: TBC
The long-awaited moment has arrived – on 11.11, portal day, Richard Manta will present their album "RISE UP" to us!
We invite you to Rock Bar Download, Plovdiv, to rise together.
Richard Mantarliev – guitar and vocals
Christian Zhelev – drums
Radoslav Paunov – bass
Julien Kutmanov – keyboards
The guys from the new music project Hybrid Waves will warm up the audience with their original music!
Doors: 20:00
Start: 21:00
Entrance: TBC