Това събитие е минало събитие.
ODD CREW – Live: 15.10.22
окт. 15, 2022@21:00

-

окт. 16, 2022@00:00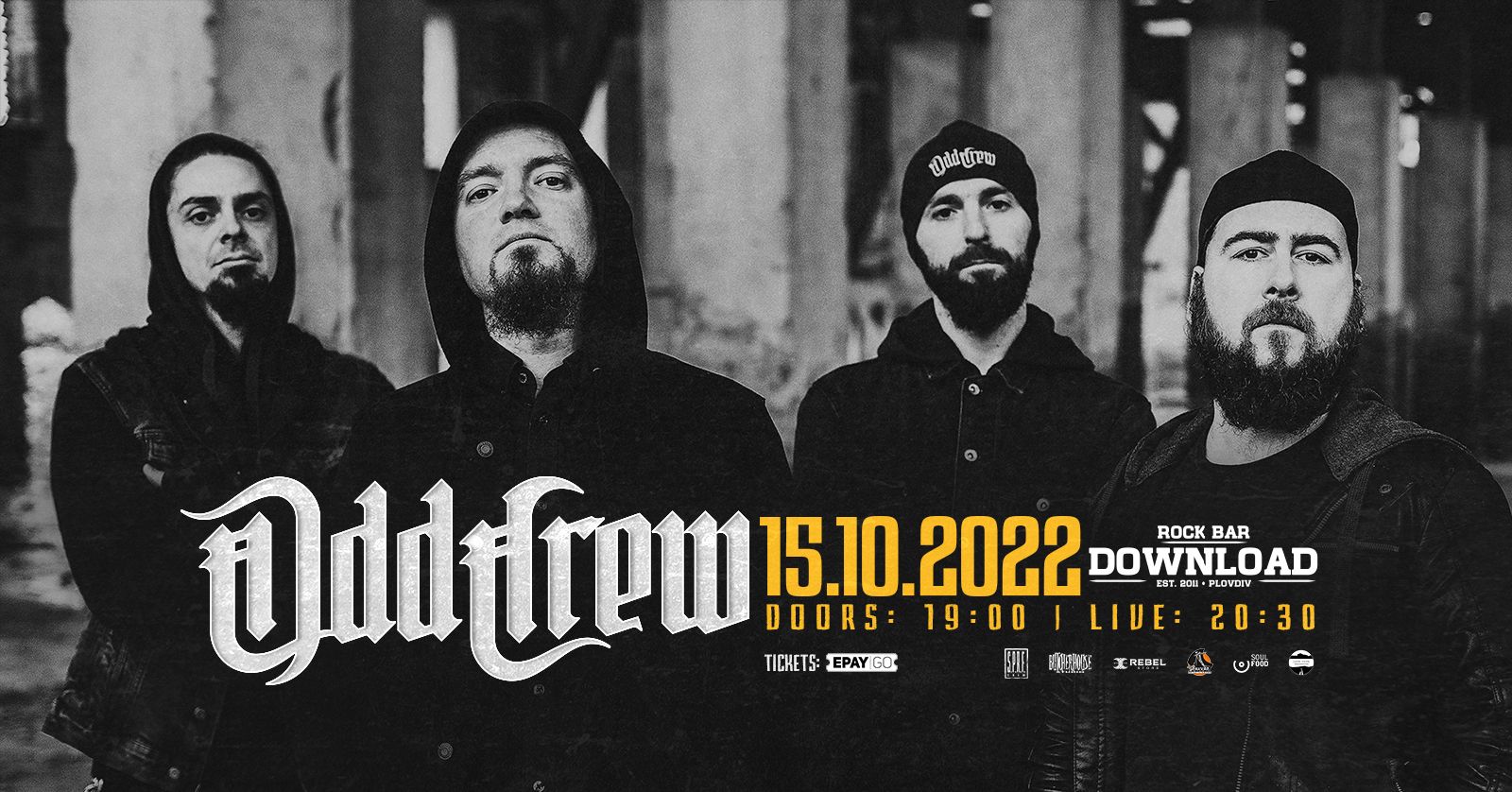 Odd Crew е българска метъл група от София, създадена през 1998 г. Групата се състои от вокалист Васко Райков, китарист Васил Първановски, басист Мартин Стоянов и барабанист Боян ""Бонзи"" Георгиев. Групата има издадени шест студийни албума и два концертни DVD-та. Слушайте ги в Spotify, Deezer, Apple Music.
www.oddcrew.net
www.instagram.com/oddcrew_official
www.youtube.com/ODDCREWofficial
www.drakkar.de
Odd Crew is a Bulgarian metal band from Sofia, formed in 1998. The band consists of vocalist Vasko Raykov, guitarist Vasil Parvanovski, bassist Martin Stoyanov and drummer Boyan ""Bonzy"" Georgiev. The band has released six studio albums and two live DVDs. Listen to them on Spotify, Deezer, Apple Music.
www.oddcrew.net
www.instagram.com/oddcrew_official
www.youtube.com/ODDCREWofficial
www.drakkar.de