Това събитие е минало събитие.
Iskaz – Live: 04.03.23
март 4@21:00

-

март 5@00:00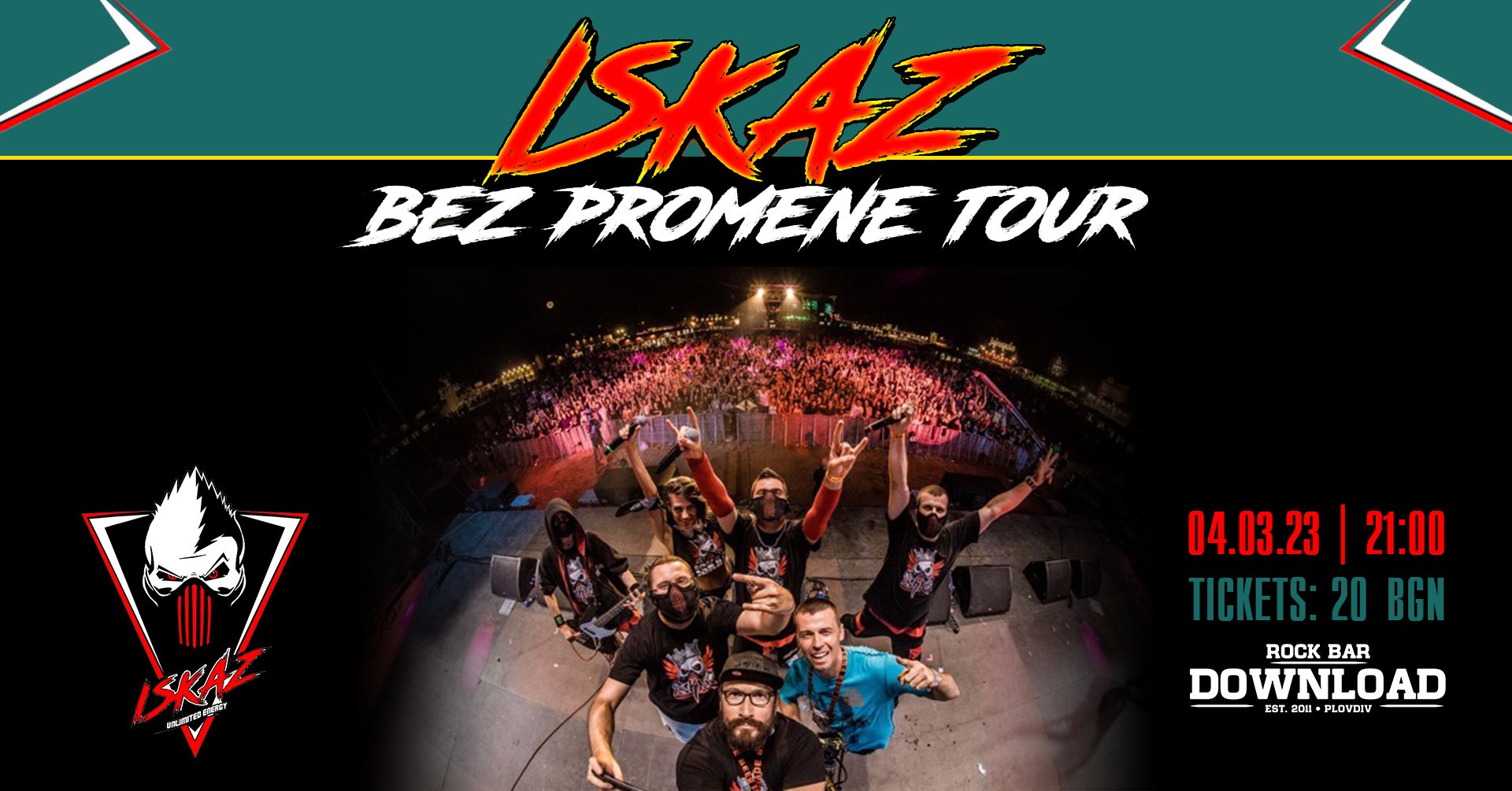 Вълнуваме се, че за 2-ри път ще посрещнем на сцената в Rock Bar Download уникалните момчета от Iskaz!
Признати са за една от най-енергичните групи, изпълняващи на живо в региона.
Участвали са на фестивали в Сърбия, Черна гора, Словения, Босна, Хърватия, Гърция, Германия и други…
На 04.03 те ще посетят Пловдив като част от тяхното Bez Promene Tour 2023!
Билети ще се продават само на място преди концерта – 20 лв.
Прочетете повече за Iskaz (Hip Hop, Rock, funk, dubstep ragga):
www.iskaz.rs 
We are excited to welcome the unique guys from Iskaz to the Rock Bar Download stage for the 2nd time!
They are recognized as one of the most energetic live performing bands in the region.
They have performed at festivals in Serbia, Montenegro, Slovenia, Bosnia, Croatia, Greece, Germany and more…
On 04.03 they will visit Plovdiv as part of their Bez Promene Tour 2023!
Tickets will be sold only at the door before the concert – 20 BGN.
Read more about Iskaz (Hip Hop, Rock, Funk, dubstep ragga):
www.iskaz.rs